Online LSAT Course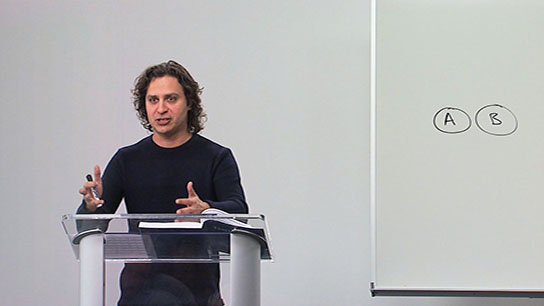 Course Features

The entire online course is taught by Robin Singh, the world-record holder for perfect LSAT scores. He has personally taught over 10,000 LSAT students and his expertise is unrivaled in the LSAT preparation industry.

The TestMasters online LSAT course was professionally filmed in live classroom settings. All of the students are miked and you will feel as if you were there. The other online LSAT courses on the market only feature talking heads and can be painful to watch.

TestMasters has developed the ultimate LSAT system. We immerse students in our proven methodology and equip them with powerful methods and techniques. Our LSAT course has helped countless students attain double-digit score increases.

Our vast online resources are state-of-the-art for LSAT prep. You'll have access to thousands of written explanations, instantaneous practice-test scoring, and numerous other features.

TestMasters is one of the only LSAT prep courses that provides each student with access to all official LSAT questions released since 1991.

If you need help on specific LSAT questions or advice on how to study, you can message us anytime and one of our instructors will respond within 24 hours.