The Digital LSAT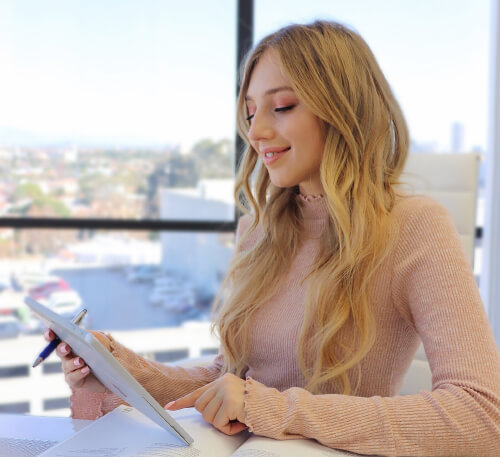 In July 2019 LSAC will begin its transition to digital testing, with half of registrants receiving the digital version of the LSAT and the other half receiving the paper-and-pencil version (test-takers won't know in advance which version they'll receive). From September 2019 onward, all tests will be exclusively digital.
TestMasters students will be better prepared for the Digital LSAT than their competition. All twenty of our full-length practice tests will be available in the digital format, and our Research and Development team has created an interface that is virtually identical to what you will see on test day.
The TestMasters digital practice LSATs work seamlessly on any tablet or computer and allow you to become completely accustomed to the new format. The features that will be accessible on the Digital LSAT have been integrated into our practice tests, including a timer with a five-minute warning, scalable fonts, and a flagging system that enables you to revisit questions within a section.